Biohazard 4(Resident EVil 4)
1 Minimum System Requirements
----------------------------------------
Supported OS: Microsoft(R)Windows(R)2000/XP *1
Processor: Intel(R) Pentium(R) 4 Processor 1.4GHz
(Intel(R) Pentium(R) 4 Processor 2.4GHz or higher recommended)
Memory: 256MB (512MB or more recommended)
Video Card: 128MB VRAM card with DirectX(R) 9.0c or higher /Shader 2.0 or higher support
(256MB VRAM or higher recommended) *2 *5
Sound Card: DirectX(R) 9.0c or higher compatible sound card *3
DVD Drive: 4x DVD-ROM or higher
Monitor: 800 x 600 resolution(SVGA), High-Color (16-bit color) or better
Supported Controllers: mouse and keyboard (required), PC compatible gamepad (4-axis dual analog sticks and 12 or more buttons required) *4
Hard Drive Space: 7.0GB of free space required
A PC capable of connecting to the internet
*1 Please check that the latest service pack has been installed.
*2 May not run properly with integrated graphics.
*3 May not run properly with onboard sound chips.
*4 USB compatible gamepads only (recommended gamepad: Microsoft's "Microsoft Xbox 360 Controller for Windows")
*5 An NVIDIA(R) GeForce(R) 6600 or better video card is recommended.
Game may not run properly on custom or personally modified computers.
Please exit all other programs before running this game.
If other programs are running, the game may not run properly.
Even if the above minimum system requirements are met, there is a possibility the game may not run properly depending on the computer environment.
LINKS REUPLOADING......
Mouse Aim For Biohazard 4
Use your mouse together with your Keyboard (but i didn't use this coz i'm comfortable with keyboard)
http://www.mediafire.com/download.php?tvzlldzzgby
If you finish the game....The main game menu will look like this...
| | |
| --- | --- |
| | This image has been resized. Click this bar to view the full image. The original image is sized 2014x1623. |
If you start New Game...the menu will be this....
| | |
| --- | --- |
| | This image has been resized. Click this bar to view the full image. The original image is sized 2003x1626. |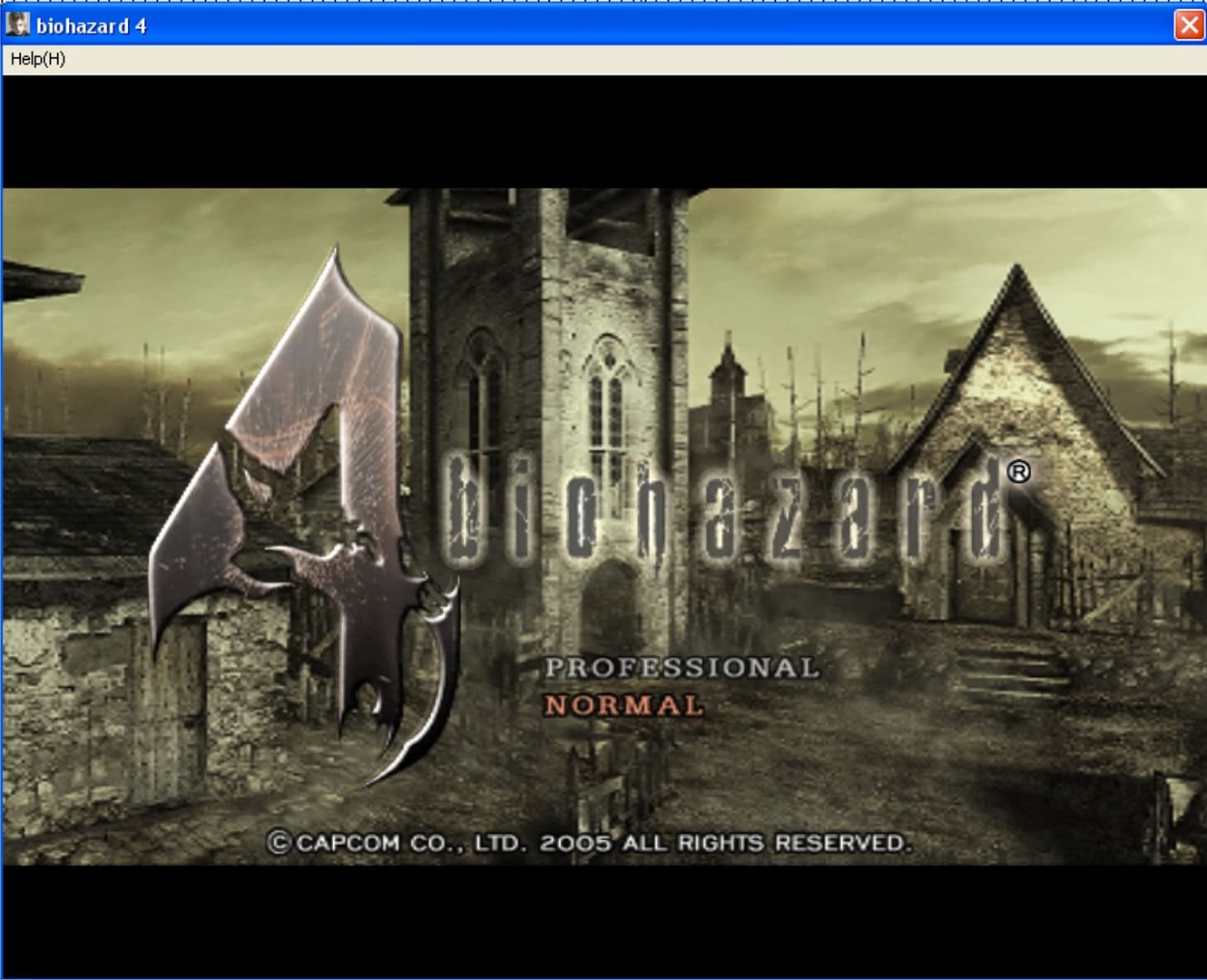 you will be able to choose the difficult one which is the Professional
And when you choose the Extras you will see the following Mini Game and others
The Menu
| | |
| --- | --- |
| | This image has been resized. Click this bar to view the full image. The original image is sized 2018x1623. |